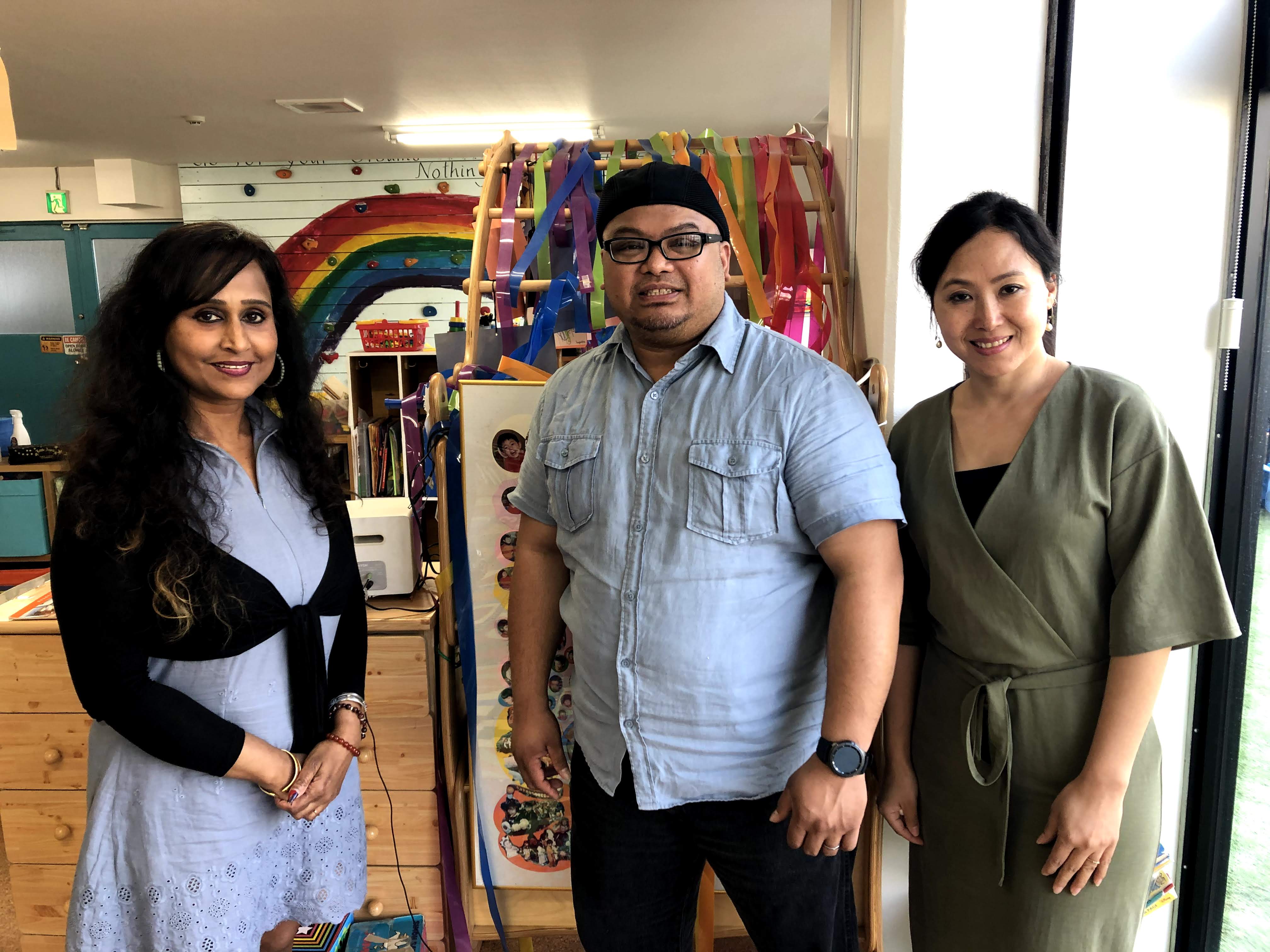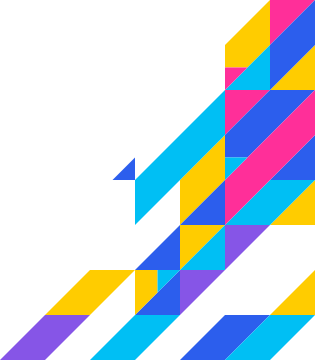 News
Read this article in Japanese. / 日本語はこちら。
Other articles in this series:
・Learning Never Stops ① - Overview: Online Learning at LAIS English/Japanese
・Learning Never Stops ② - How we shift to remote learning: Interview with MS/HS teachers English/Japanese
・Learning Never Stops ③ - LAIS Primary is NOT Cancelled English/Japanese
・Learning Never Stops ④ - LAIS Primary is NOT Cancelled~Math~ English/Japanese
------
Yes, LAIS kindergarteners are participating in daily online classes too! In this interview, Usha, Eduard and Sagun, the homeroom teachers of our Kindergarten, are going to talk about how they are conducting online classes with children between 2 and 5 years old.
Q1.  What does a typical day at LAIS Kindergarten involve? Please tell us about the LAIS Kindergarten division?
Usha (Senior Kinder, 4-5yrs): Our day begins with assembly time at 9:30 which lasts until 10:00. During this time, we warm up by singing a couple of songs followed by reading a book. After this we have circle time in our classroom. Snack time follows after circle time at 10:30.Our main subject time begins at 10:40 until 11:50 which includes refresh time in between. Lunch time starts at 12:00 and lasts until 13:00. After this, we use our time for logical thinking or something equal to that. Once a week we have music, PE, IT,and dance. Around 13:50 we get ready to go home.
So here, we basically engage our students mentally and physically fit in all respects. It always becomes a fun filled day for students covering all ranges of learning.
Sample KG daily schedule:
9:30-10:00: Assembly
10:00-10:30: Morning circle
10:30-10:40: Snack time
10:40-11:50: Main subject time
12:00-13:00: Lunch
13:00-13:50: Learning activities/Music/PE/IT/Dance
14:00: Pick-up time
Eduard (Junior Kinder, 3-4yrs): Before the school closure due to COVID-19, our daily schedule entailed the following:
09:00-09:30: Arrival at school
09:30-10:00: Morning circle where all 3 classes get together. 
10:00-10:45: Separate from the other classes, and have our daily academic class
10:45-11:00: Break for a healthy snack
11:00-11:30: Free Playtime
11:30-12:30: Lunch
12:30-14:00: Academic Class
14:00: Dismissal
LAIS Kinder class has a different kind of teaching approach. We are very focused academically, but we keep in mind that these children need time to play and have fun. 
Sagun (Ruby Angels, 2-3yrs): Here is our schedule before online classes. Our students walk in at any time from 9:00-9:30, and we do a morning circle for half an hour together with Junior Kindergarten and Senior Kindergarten classes. After snack time, we have learning activities where we motivate the students to develop language skills by interacting, telling stories, and reciting rhymes. We encourage them to learn new things everyday by using lots of materials like flashcards, puzzles, and short video clips including Montessori tools. We have recess time and free play time in between the activities. Planning fun games to grab their attention and encouraging them to participate help them to memorize simple vocabulary words and language. Lunch time will follow from 12:00-13:00. After lunch time we have 10 minutes of quiet time to relax and calm down. We sometimes watch short educational video clips to assist. Afterwards, we focus on fine motor development for their eye and hand coordination. The last 15 minutes of the day is set for clean-up/pack up to get ready to go home at 14:00.
Sample Ruby Angels Daily Schedule:
9:30-10:00: Morning circle
10:00-10:15: Snack time
10:15-12:00: Learning activities and play time
12:00-13:00: Lunch
13:00-13:10: Quiet time
13:10-13:45: Motor skills development activities
14:00: Pick-up time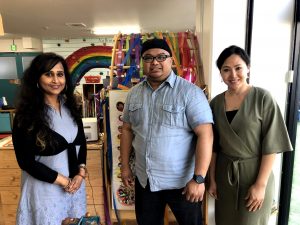 (↑ From left to right: Usha, Eduard, Sagun)
Q2. Kindergarten aged 2 to 5 is probably the most difficult division to perform online learning. What kind of timetable do you have for your day after moving to online classes? 
Usha: Keeping kids' academic learning as our objective, we try to make a classroom effect through online learning.  As we all know that traditional learning cannot be replaced with virtual learning, we still try our best to make kids get maximum out of it. Initially, I started with the same timing as our normal school time which is 9:00-14:00. It ended up being a hard time for kids to sit in front of the system for a stretch of 4 hours with a break of 1 hour for lunch. Parents recommended me to shorten the period of learning until 12.00.
As a result, the time taken for learning online became 2.5 hours. It goes 9:30-12:00 Monday through Friday. In this stipulated time, we try to cover all of  the subjects evenly. The day begins with a brief circle time followed by English then math or science subject on alternative days added. Once a week, we have PE and music. The class disperses at 12:00 everyday followed by parents' communication time for 5 minutes.
Eduard: As you mentioned, our group is the most challenging group to have online classes. We considered many things and collaborated with fellow faculty and parents before finalizing our online schedule that we think will work with our age group. For example, we had first tried the same time schedule of 09:30-14:00 for online work. However, we got feedback from parents as we started online classwork, and they mentioned that the daily schedule was too long. So, we listened to the parents and finalized our online schedule to end at 12:00
Sagun: Our online classes now start from 9:30 and end at 12:00 from Monday to Friday. During the lesson time I teach English, Math, and Science according to the schedule. We try to keep things visual, so I use lots of materials like flashcards, pictures, video clips, and worksheets. I also hand out hard copies for the homework and make use of seesaw as well. We commit the last 5 minutes of the class to parent-teacher communication time, in order to allow parents to share their feedback and concerns. 
Q3. You sometimes divide the class into small groups. How does this work?
Usha: My first lesson for Senior KG in virtual learning was in a single group. As students got  excited, they talked all of the time even during explanation time. At that point, some students got less time or no time to talk. Then, I decided to divide the class into a group of 3. 
This layout became easier for students to participate equally in the course of learning. Moreover, it became an impressive array of teaching for me. I could give a sufficient amount of time to each of them. Now I could easily acknowledge the students' understanding ability thus leading to a more productive learning.
Eduard: Currently, the number of students in my class is small, so I just keep them in one group. I know my colleagues are dividing their classes and I heard it is working very well on their side.
Sagun: In my case, I teach the entire class at once for 7-8 minutes then I do one on one sessions while the rest of the children are doing worksheets. I prefer doing this because my students are too young to look at the screen for a long time and get easily distracted. I found out that this works the best and meets the needs of all the children allowing them to strengthen their communication skills.
Q4. At LAIS Kindergarten, three of you communicate a lot to improve online classes with each other. What are you discussing?
Usha: Our discussion was mainly on building the curriculum for kindergarten and using online programmes for our remote learning. We coordinated with each other more often so as to make the best learning foundation for KG students in LAIS at a very young age.
Eduard: Most of our discussion is how we can cater to the needs of our students through these online classes. We have discussed at length the online platforms and online materials that we need to use in order to maximize learning within this unique environment.  
As of now, we decided to use Zoom as our meeting platform; SeeSaw and Learning A-Z as our online tools to help teach the children.
Sagun: There were many meaningful discussions that helped create our schedule. We discussed what and how the focus should be given to manage online classes. Adapting to new platforms and tools was really challenging for us, so we spent long hours learning the processes of Zoom and SeeSaw to cater to the needs of our students.
------
<<<Previous
・Learning Never Stops ① - Overview: Online Learning at LAIS English/Japanese
・Learning Never Stops ② - How we shift to remote learning: Interview with MS/HS teachers English/Japanese
・Learning Never Stops ③ - LAIS Primary is NOT Cancelled English/Japanese
・Learning Never Stops ④ - LAIS Primary is NOT Cancelled~Math~ English/Japanese