Club Activities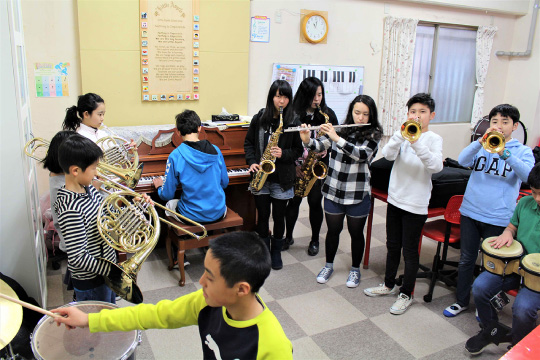 Club & Extracurricular activities contribute to a well-rounded educational experience. The following is just a sample of the types and details about them.

Computer Programming/ Graphics
To learn about advanced computer programming concepts / or learning to create graphics and more.
Music Band
To be part of the school band and showcase the self and the school.
Dance
To learn about the expression of emotions, logic and controlled feelings.
Photography club
To leave a visual history behind.
Robotics
To go where no machine has gone before.

The Parent-Teacher Association (PTA) assist with event-planning and extra-curricular activities.
Testimonials
MIST student

As I turned 16 years of age, I started to figure out what I really want to do in my future, and began working towards them. As I'm in the highest grade at school and have no seniors who could share their experiences, I face lots of challenges about my future. However, MIST has lots of qualified and experienced teachers, who support and advise me in all aspects. Every time I have doubts or worries, teachers are always there for me to clarify and, they lessened my concerns. To make my dreams come true, I need lots of support from different kinds of people: parents, friends, and teachers. Achieving my goals is not easy, and requires lots of effort, but as my school's motto says, 'Nothing is Impossible'. Everything is possible when one has the right support to rely on.

I have a dream, and every step towards my dream is in total darkness, but MIST lights up the path and leads me closer to my ambition.

Mayu O., Y11

MIST parent

My son will be 14 years old in April and has attended MIST since he was 5 years old. Given that he did not attend MIST's preschool while most of the other elementary students did, he had to attend weekend school for about 4 months prior to becoming a 1st grader in order to catch up with his peers. The classes were mainly to focus on his writing skills, since our family speaks both English and Japanese at home and have traveled quite extensively outside of Japan. I was amazed that within 4 months, his writing skills had improved greatly and it was largely due to MIST.

In life, there are always going to be challenges and the same holds true for my son. However, with the support of MIST, he has overcome these challenges. MIST has given me their time and support. In most cases, parents need to be heavily involved in their children's development as well. My son will be attending a US university and when I was informed MIST was getting accredited by Cambridge, I was elated. This will give MIST students a better opportunity to enter a top tier university. This accreditation is recognized not only by UK institutions, but also by top US universities including the famed Ivy League schools.
My son will be taking the Cambridge Check Point exam in couple of weeks, and I am very grateful for the teacher's support. 
I am looking forward to MIST's future and pondering which top universities the students might enter.

Toru I.