Overview
Musashi International School Tokyo
Musashi International School Tokyo (MIST), located in Mitaka, Tokyo, is one of the only four international schools in Japan that offer the Cambridge International programmes at both primary and secondary levels. The kindergarten division for ages 2-5 uses a preschool curriculum in English based on the Early Years Foundation Stage in which academics and play based learning are mixed.
We are committed to providing a high quality international education with reasonable tuition fees to nurture ambitious and life-long learners.
History
Jeevarani Angelina, a native of Chennai and who is known as "Rani Sanku" established an English-training school, Little Angels English Academy, in 2002. The school has continued to grow since its inception, and the name was changed to Little Angles International School in 2006 as was consistent with the change to an International School. In 2014, Little Angels International School received full accreditation from Cambridge International offering courses through the A Levels. We joined the Aoba-Japan group in 2019. Subsequently, the new school management changed the name of the school to Musashi International School Tokyo in 2020, and has continued to evolve further.
School Mission Statement
MIST contributes to the world community by creating future leaders who have global mindsets and a visionary spirit.
School Vision
The MIST vision for education focuses on developing our student's ability to set goals, self assess personal abilities, and create an effective pathway to reach their full potential as they develop emotional, intellectual, and physical strengths.
School motto:

"There is more than one path to the top of the mountain." (Miyamoto Musashi)

School Name

Musashi International School Tokyo
Admissions Office

TEL: 03-4570-6400
Email: admissions@mist.school
General Office

TEL:03-4570-6400 (9:00-17:00)
FAX:0422-57-8306
Email:info@mist.school
Establishment

2002
Accreditation & Memberships

Cambridge International, STEM Education Coalition, Children & the Arts
Facilities

Classrooms (open space), library (approximately 10,000 volumes), Music Room, Art Room, Science Room, rooftop school yard, 1F garden (4-storied school building)
Group Schools

Aoba-Japan International School
Aoba-Japan Bilingual Preschool
Summerhill International School
Holidays

Japanese National Holidays, Summer Holidays (Mid July - Late August), Winter Holidays (2 weeks), Spring Holidays (2 weeks)
Leadership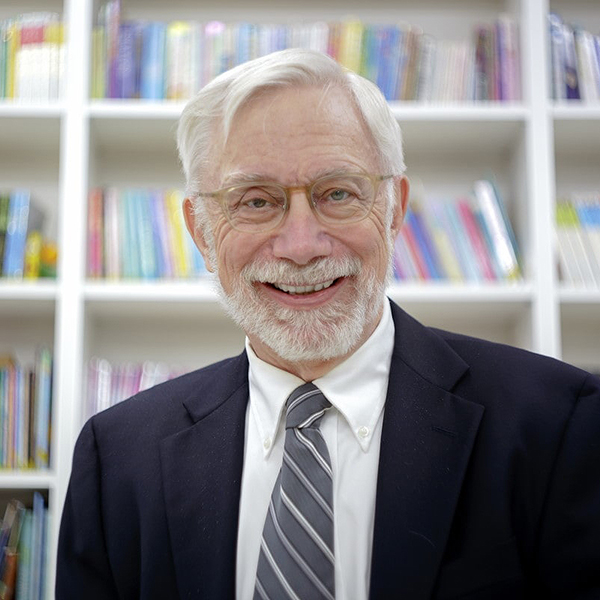 Edward Gilbreath

Head of School

Welcome to Musashi International School Tokyo and thank you for your interest in our school. We encourage you to explore our website and discover for yourself why MIST is growing rapidly in Tokyo.
I am originally from America and worked in Colorado before coming overseas. I have spent more than 20 years in Asia at Singapore American School (the largest international school in the world on a single campus), United Nations International School of Hanoi (one of two UN schools in the world) and now at MIST. I have experience with three of the top international school curriculums in the world (Advanced Placement, International Baccalaureate, and Cambridge). I believe that Cambridge offers the top curriculum and Little Angels is a Cambridge school from Year 1 to Year 13.
My top priority for our school is providing physical, mental and emotional safety and security for students, staff and parents of MIST. I need to balance all three areas every day as I make decisions regarding the operation of our school.
I am a father of four and a grandfather of 10. My children and grandchildren are all living in America. Because of that your children serve as my substitute grandchildren in Japan. When I plan for MIST, I always try to think of what is best for my grandchildren and my substitute grandchildren.
MIST is small enough for us to be able to communicate about our kids. Please know that I am always open to listening to your questions and comments about our school and for your suggestions about areas for improvement. We welcome you and wish for you to feel as though you belong to our family.
I look forward to meeting you and your children.
Edward L Gilbreath
Access
Musashi International School Tokyo 9-7-14, Shimorenjaku, Mitaka-shi, Tokyo 181-0013, Japan 1.On foot Approximately 20 minutes from JR Mitaka Station (South Gate) to MIST. For detail route, see PDF
here.
2.By Bus You can access MIST by bus from the following major stations. Click each station to check the route(s) via Google Maps.
Mitaka Station
,
Kichijoji Station
,
Musashisakai Station
,
Chofu Station
,
Sengawa Station
,
Chitose-karasuyama Station
,
Kugayama Station
For bus timetables and bus stop details, please refer to the PDF
here.
School Bus A school bus for kindergarten students operates between the MIST and Mitaka Station and covers the areas including Kichijyoji and Nishi-Ogikubo, We also have a school bus for elementary school students and above that operates between the MIST and Meguro Ward. Exact details can be ascertained from the school office.