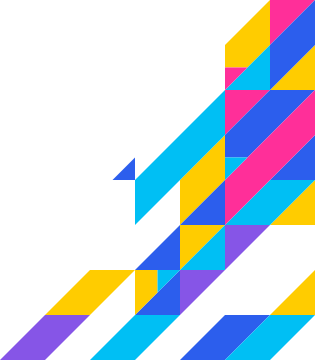 News
11 March 2021
MIST Spring School 2021 - Application is Now Open!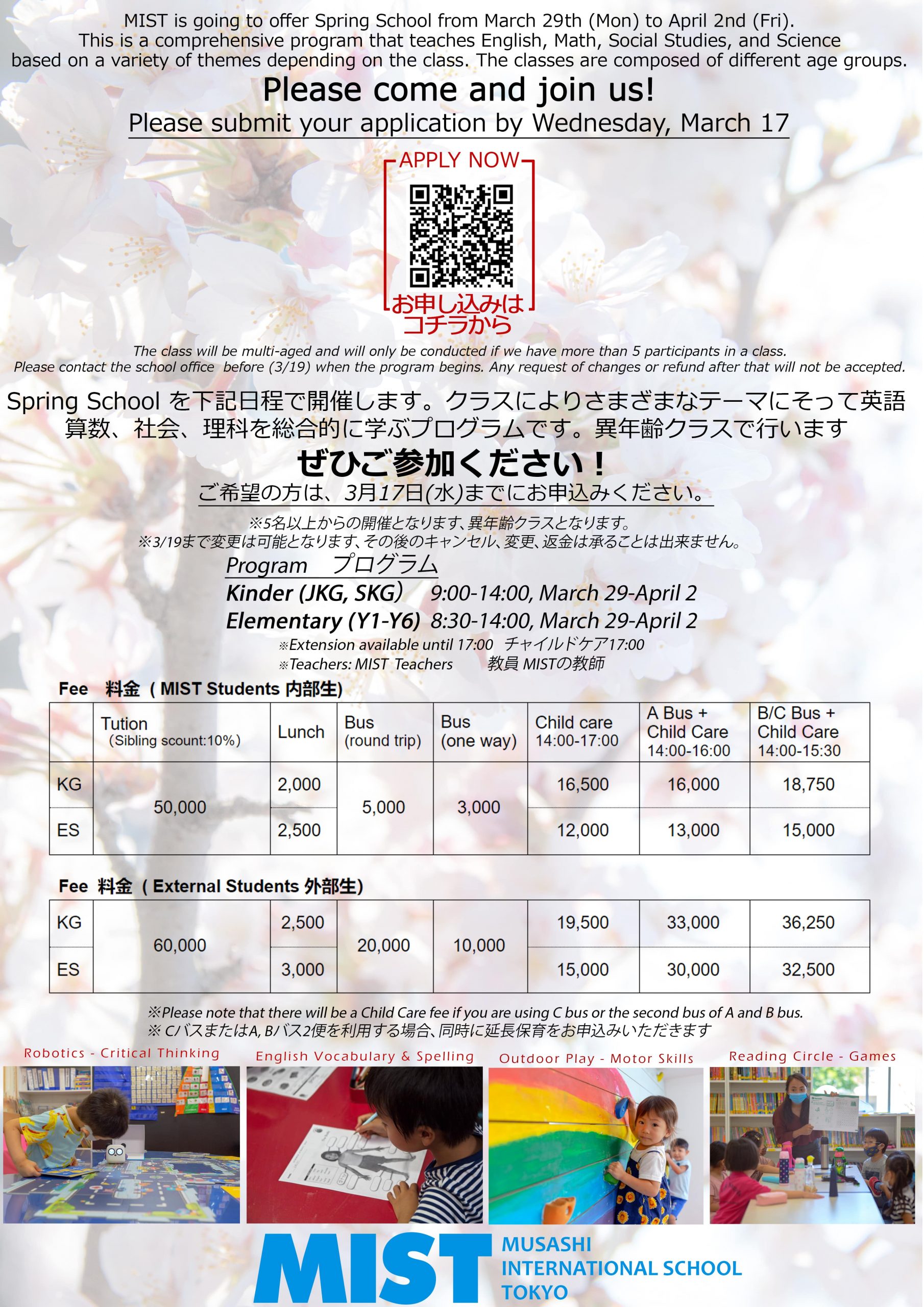 MIST is going to offer Spring School from March 29th (Mon) to April 2nd (Fri).
This is a comprehensive program that teaches English, math, social studies, and science based on a variety of themes depending on the class. The classes are composed of different age groups.
Please come and join us!!
Spring Schoolを下記日程で開催します。クラスによりさまざまなテーマにそって英語、算数、社会、理科を総合的に学ぶプログラムです。異年齢クラスで行います。ぜひご参加ください!
● Schedule  スケジュール
Kindergarten (3-5 years old):

9:00-14:00 from March 29 to April 2

Elementary School (5-12 years old  ):

8:30-14:00 from March 29 to April 2
● Application  お申込み
To apply, please submit your application from here by Wednesday, March 17. 
※The class will be multi-aged and will only be conducted if we have more than 5 participants in a class. 
※Please contact the school office  before (3/19) when the program begins. Any request of changes or refund after that will not be accepted. 
ご希望の方は、3月17日(水)までにこちらよりお申込みください。
※5名以上からの開催となります、異年齢クラスとなります。
※3/19まで変更は可能となります、その後のキャンセル、変更、返金は承ることは出来ません。