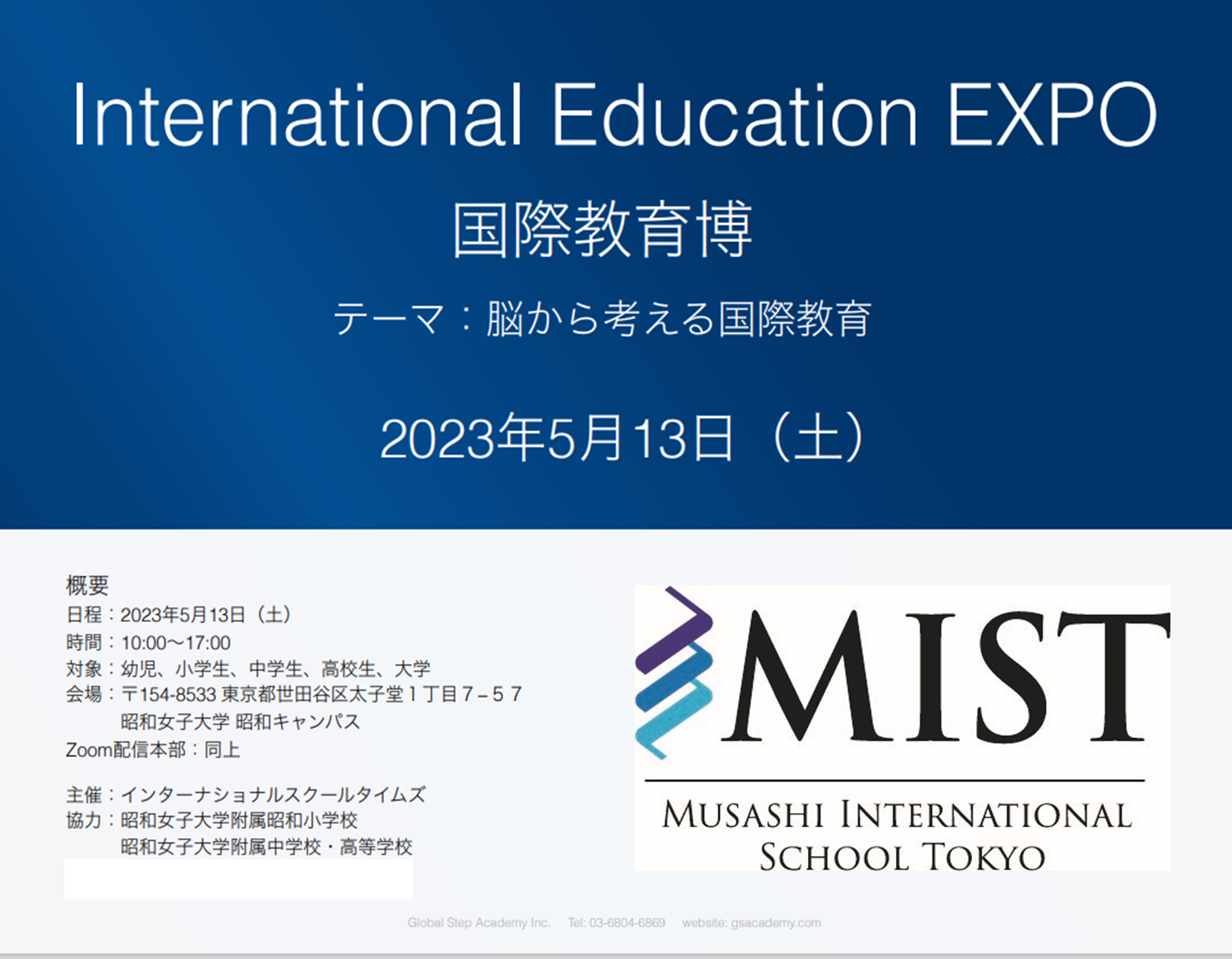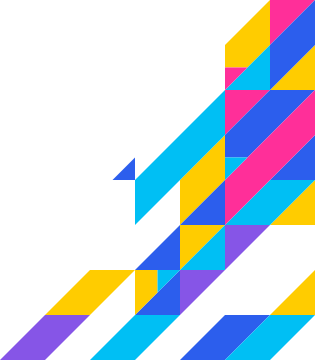 News
27 April 2023
MIST to set up a booth at International Education EXPO Tokyo Spring 2023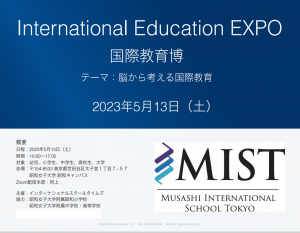 Musashi International School Tokyo (MIST) will set up a booth at International Education EXPO Tokyo Spring 2023 on Saturday, May 13.
Parents and prospective students may visit MIST's booth and learn about our school while also exploring and gathering valuable information about international education in Japan. 
Go to https://www.gsacademy.com/online-school/gsa-events/international-education-expo-2023 for more information about this event.
You may register to attend the event at https://docs.google.com/forms/d/e/1FAIpQLSd9NF3taDLz-hTnRlgrEDDEoXp1mNiKjAEVo50TOnkxR7kYOA/viewform
Musashi International School Tokyo (MIST)は、5月13日(土)に開催される、International Education EXPO Tokyo Spring 2023にブース出展いたします。
日本における国際教育について得られる貴重な情報に接していただくとともに、ぜひ当校のブースにもお立ち寄りいただき、MISTについても知っていただく貴重な機会となります。
イベント詳細につきましては、https://www.gsacademy.com/online-school/gsa-events/international-education-expo-2023 よりご覧ください。
参加登録は下記のフォームで受け付けております。
https://docs.google.com/forms/d/e/1FAIpQLSd9NF3taDLz-hTnRlgrEDDEoXp1mNiKjAEVo50TOnkxR7kYOA/viewform